Constructing/Installing Fences and Walls
As a homeowner or a business property owner in Long Beach, the decision to install a fence or wall on your property offers many possible benefits including privacy/security, curb appeal, aesthetic value, and convenience. The Development Permit Center can provide the necessary guidelines, procedures, and assistance to help you complete your project. Learn more about the requirements for fences and walls, as well as the application process below. For additional information or questions, call the Development Permit Center at 562.570.LBCD (5223), ext. 3
FENCE/WALL HEIGHT REQUIREMENTS
Fences and walls constructed of wood, chain link, wrought iron, and other similar materials measuring six feet six inches or less in height, or walls constructed of concrete, masonry, brick, or other similar materials measuring four feet (4') or less in height do not require a building permit from the Development Permit Center. Please refer to Information Bulletins BU-041 Residential Fence and Garden Walls and BU-009 Standard CMU Block Wall Detail for additional information and restrictions. In all cases, the Planning Bureau's review and approval is required to approve the location, height, and material used to construct the fence or wall.
If the fence is over six feet six inches in height or the wall is over four feet in height, above grade, applicants are required to have engineered drawings and line surveys for commercial properties or engineering drawings/installation instructions for residential properties reviewed and approved at the Long Beach Development Permit Center.
APPLICATION PROCESS
Before coming to the Development Permit Center, please complete the Common Property Line Wall Fence Agreement and sign the document. Please note that each property owner's signature must be notarized.
Please bring the completed Agreement and Notary Acknowledgements to the Development Permit Center, located at Long Beach City Hall, 411 W. Ocean Blvd., 3rd floor. Applicants will also need to complete a Development Permit Application, Contractor/Owner-Builder Declaration form, Notice to Property Owner Proxy form (for property owner's), and a Fence Diagram (including dimensions).
An electrical permit may be required for ancillary additions (i.e., electrical lights, automatic gates, etc.) to fence and/or garden walls.
Building and Safety Bureau
| | |
| --- | --- |
| M: | 8:00 AM - 4:00 PM |
| T: | 8:00 AM - 4:00 PM |
| W: | 9:00 AM - 4:00 PM |
| TH: | 8:00 AM - 4:00 PM |
| F: | 8:00 AM - 4:00 PM |
The Permit Center is closed daily for lunch from Noon to 1 p.m.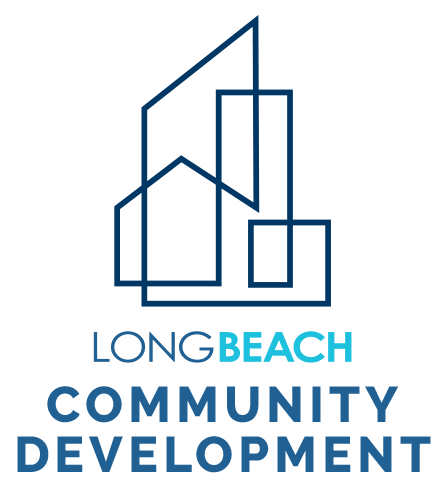 411 West Ocean Blvd., 3rd Floor
Long Beach, CA 90802
562.570.LBCD (5223)