LBPL To-Go
6/11/2020 11:30:00 AM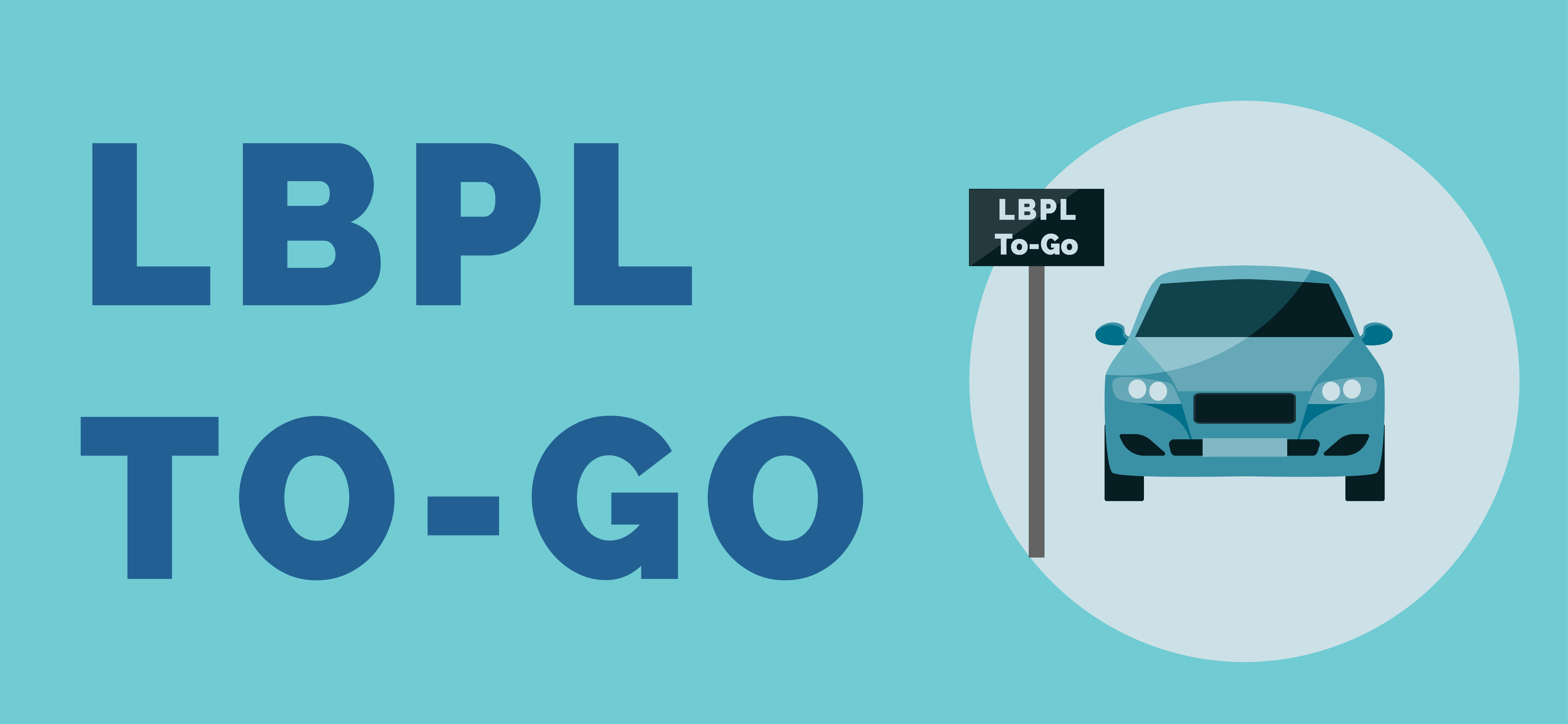 What is LBPL To-Go?

LBPL To-Go is the library's contactless pick-up service for books, DVDs, CDs, and audiobooks that aligns with the State and County's Phase 2 reopening plan for libraries.
How LBPL To-Go works:

Step 1: Place your items on hold
You can place items on hold online or by phone by calling any of the following seven libraries:
Billie Jean King Main | 562-570-7500
Michelle Obama | 562-570-1047
Mark Twain |562-570-1046
Bay Shore | 562-570-1039
El Dorado | 562-570-3136
Los Altos | 562-570-1045
Harte | 562-570-1044
Select which of these locations you will pick up from.
Step 2: Wait for notification, then tell us when you can pick up items
When your hold is available, you'll receive an email or phone call notification with a reminder to call the location to schedule your pick-up day or schedule it online. Item pick-up is Tuesday through Saturday during open hours at Bay Shore, Mark Twain, Los Altos, Harte, El Dorado, Michelle Obama, and Billie Jean King Main Libraries.
Step 3: Arrive at the library during your scheduled pick-up time
Call the number of the library when you arrive. Staff will tell you when to approach the pick-up table.
Step 4: Follow staff instructions and wait until your items are placed on the pick-up table.
The pick-up process will include no physical contact between staff and library patrons. Follow staff instructions and wait until your items are placed on the pick-up table and staff let you know you can approach.
Staff will check out your items and bring them out in a paper bag with your checkout receipt attached.

For your safety and the safety of others, please wear a face covering and stand at least 6 feet from others.


Book drops at all locations are open. You may return your library materials (except Chromebooks and MiFis) in any book drop. We are not accepting donations at this time.