LBPL To-Go
6/25/2020 11:30:00 AM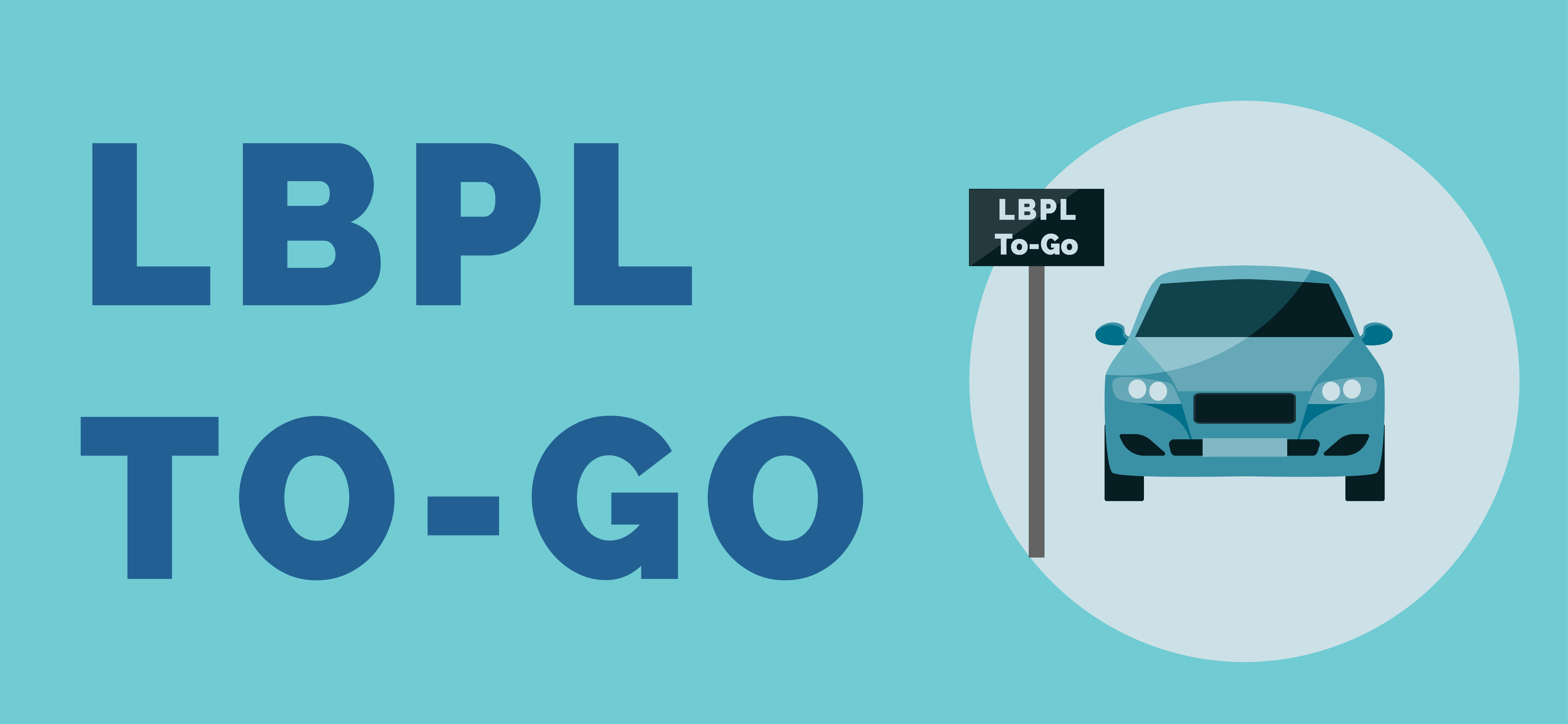 What is LBPL To-Go?
LBPL To-Go ends on September 30, 2021.

LBPL To-Go is the Library's appointment-based pick-up service for items on hold.


How LBPL To-Go works:

Step 1: Place your items on hold
You can place items on hold online or by phone.

Select Main Library, Harte, or El Dorado as your pick-up location.
Step 2: Wait for notification, then tell us when you can pick up items
When your hold is available, you will receive an email or phone call reminder to schedule your pick-up online or call your pick-up location to schedule it. Items can be picked-up Tuesday through Saturday during open hours.
Step 3: Arrive at the library during your scheduled pick-up time
The pick-up location at El Dorado Library is in front of the library at the curb.

The pick-up location at Main and Harte libraries is at the check out desk.

Staff will check out your items and place them in a paper bag with your checkout receipt attached.
Book drops at all locations are open. You may return your library materials (except Chromebooks and MiFis) in any book drop.


Face coverings must be worn by all patrons, except children under the age of 2, when in library buildings. This requirement is in accordance with the most recent Health Order from the Long Beach Department of Health and Human Services.
Have a question? Give us a call at (562) 570-7500.

Information about LBPL To-Go is available in alternative formats. Please call the library if you need more information.