Let's Get to Work with LearningExpress
2/11/2022 12:00:00 PM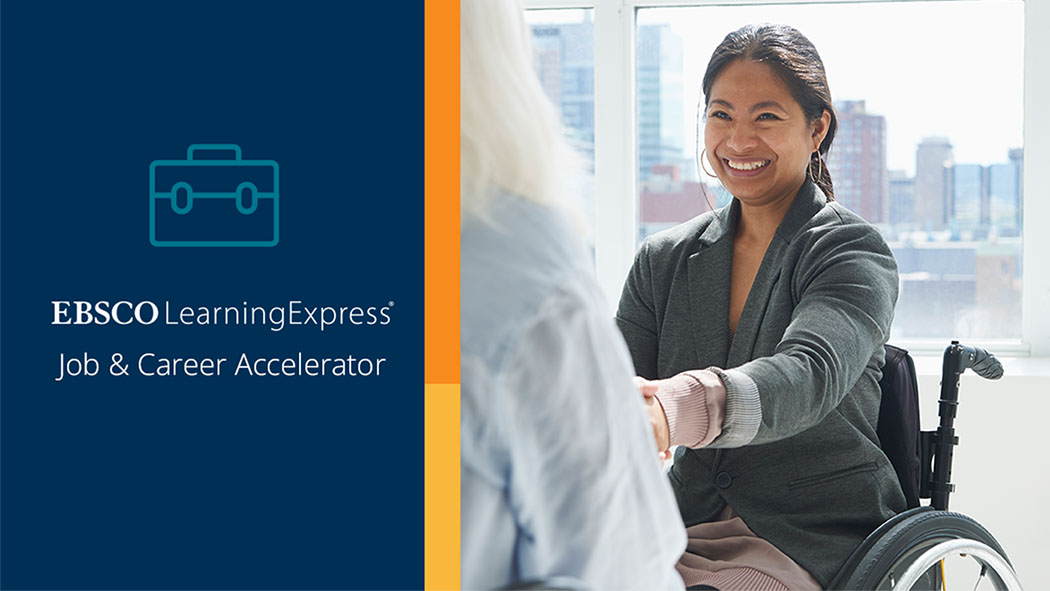 Job & Career Accelerator by LearningExpress can help you create a stand-out resume and nail the interview.
Join us for a virtual introduction to the Job & Career Accelerator on March 2 at 12:00 PM (PST). Registration through Eventbrite is required. Everyone who registers will get a recorded version of the event.
Using the Job & Career Accelerator you can:
Write winning resumes and cover letters
Get expert advice about job interviews, salary negotiation, and work etiquette
Search current job and internship postings
Match your skills and interests to jobs
Learn about the salaries and skills for over 1,100 occupations
Find colleges and scholarships

LearningExpress also has college and grad school admissions test prep, GED® test prep, computer learning, math practice, U.S. citizenship practice, and much more. LearningExpress can be found in the Digital Library.
LearningExpress is available to Long Beach Public Library cardholders through funding provided by the California State Library as part of the American Rescue Plan Act.
After the event, LBPL will be sending a survey to participants to gather opinions and suggestions for future virtual trainings for the digital resources. If you have any comments or recommendations that will help us improve our Digital Library, you can also always reach us using the Digital Library feedback form.