What does recovery mean for Long Beach?
Long Beach has been a leader on addressing the COVID-19 pandemic. From our quick vaccine rollout to the variety of innovative programs kickstarted under the Coronavirus Aid, Relief, and Economic Security (CARES) Act, we have been preparing to lead Long Beach toward an equitable and just recovery.

While we focus on recovery, we acknowledge that the COVID-19 pandemic has been devastating and it has exacerbated long-standing inequities in Long Beach. Communities of color, already facing disproportionately negative health outcomes, have suffered the highest coronavirus disease burden and death rates. These communities have also felt the economic fallout of the pandemic acutely, facing additional loss of income and greater-than-average housing insecurity.

As we recover from the pandemic, we want to be intentional with the Long Beach Recovery Act's millions in federal, state, and county relief funds to ensure an economic and public health recovery. We also want to build resilience in Long Beach communities and prioritize equitable outcomes.
---
Latest News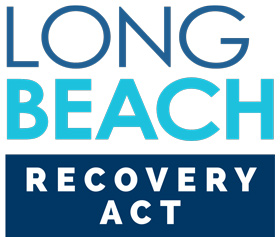 Following the success of last year's youth-led neighborhood tours, the City of Long Beach, in partnership with Youth Leadership Institute (YLI), will host a new series of tours this summer. My Hood, My City is a program that engages youth through civic education and leadership development by way of neighborhood storytelling. Application instructions and eligibility requirements are available through the
Youth Leadership Institute's My Hood, My City application
. As space in this program is limited, people are encouraged to apply as soon as possible.
View the full press release here
.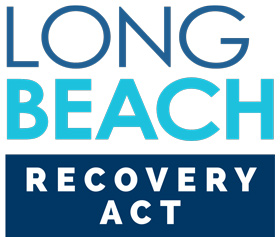 The City of Long Beach is seeking to partner with three qualified organizations to support the expansion of its existing Safe Passage Program and increase the safety of youth walking to and from school in North, West and Central Long Beach.
To support this effort, the City has launched The Safe Passage Program
Request for Proposals
(RFP). The City encourages organizations to submit proposals through the City's vendor portal, Long Beach Buys, by 11 a.m. on June 21, 2023.Specific details related to eligibility requirements and submission instructions are available on the Long Beach Buys
website
. The City also has developed an
instructional video
about the registration process.
View full press release here
.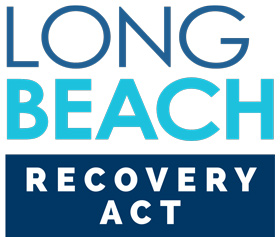 The City of Long Beach announced the completion of awarded business credits to local businesses through its Fresh Start Program, a Long Beach Recovery Act funded initiative to provide financial relief to select Long Beach businesses. The program provided a one-time credit of up to $599 per business, and a total of over $930,000 in awards to 1,790 Long Beach businesses that have outstanding business license tax or fees, Health Department fees, or Fire Department fee balances with the City in sectors highly impacted by the COVID-19 pandemic.
View full press release here
.
News Archive »