What does recovery mean for Long Beach?
Long Beach has been a leader on addressing the COVID-19 pandemic. From our quick vaccine rollout to the variety of innovative programs kickstarted under the Coronavirus Aid, Relief, and Economic Security (CARES) Act, we have been preparing to lead Long Beach toward an equitable and just recovery.

While we focus on recovery, we acknowledge that the COVID-19 pandemic has been devastating and it has exacerbated long-standing inequities in Long Beach. Communities of color, already facing disproportionately negative health outcomes, have suffered the highest coronavirus disease burden and death rates. These communities have also felt the economic fallout of the pandemic acutely, facing additional loss of income and greater-than-average housing insecurity.

As we recover from the pandemic, we want to be intentional with the Long Beach Recovery Act's millions in federal, state, and county relief funds to ensure an economic and public health recovery. We also want to build resilience in Long Beach communities and prioritize equitable outcomes.
---
Latest News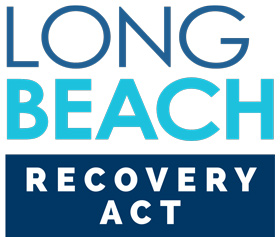 The National Digital Inclusion Alliance (
NDIA
) has declared Oct. 3 through 7, 2022 as National Digital Inclusion Week (DIW), an annual week of awareness, recognition and celebration where digital inclusion practitioners across the country promote their digital equity and inclusion efforts. To celebrate DIW, the City of Long Beach will be showcasing on the City's social pages its community-centered solutions that promote digital equity and inclusion in Long Beach.
View full press release here
.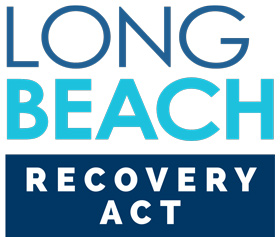 The City of Long Beach invites Long Beach families and community members of all ages to its first World Mental Health Day Resource Fair on Saturday, Oct. 15, 2022, from 10 a.m. to 2 p.m. at Admiral Kidd Park (2125 Santa Fe Ave). This free event will raise awareness of mental health resources for people in the community and provide information tables from local community-based organizations and exhibitors.
View full press release here.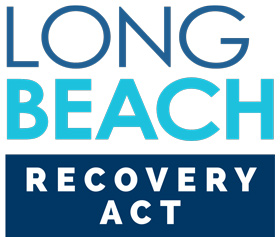 The City of Long Beach is seeking a qualified partner that can lead the research and evaluation of the Long Beach Guaranteed Income Pilot Program (Pilot), which will provide a select number of Long Beach families living at or below the poverty line and residing in the 90813 zip code the opportunity to receive $500 a month for 12 months. All criteria and specific details, including project scope, eligibility requirements and submission instructions are available in a Request for Proposal that was launched today and posted on Long Beach Buys. Eligible organizations are encouraged submit proposals through Long Beach Buys, by 11 a.m. (PST) on Oct. 6, 2022. View full press release here.
News Archive »