What does recovery mean for Long Beach?
Long Beach has been a leader on addressing the COVID-19 pandemic. From our quick vaccine rollout to the variety of innovative programs kickstarted under the Coronavirus Aid, Relief, and Economic Security (CARES) Act, we have been preparing to lead Long Beach toward an equitable and just recovery.

While we focus on recovery, we acknowledge that the COVID-19 pandemic has been devastating and it has exacerbated long-standing inequities in Long Beach. Communities of color, already facing disproportionately negative health outcomes, have suffered the highest coronavirus disease burden and death rates. These communities have also felt the economic fallout of the pandemic acutely, facing additional loss of income and greater-than-average housing insecurity.

As we recover from the pandemic, we want to be intentional with the Long Beach Recovery Act's millions in federal, state, and county relief funds to ensure an economic and public health recovery. We also want to build resilience in Long Beach communities and prioritize equitable outcomes.
---
Latest News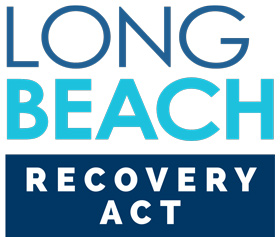 The City of Long Beach celebrated the citywide launch of its Shop Long Beach (Shop LB) program, a citywide initiative to support small businesses and strengthen the local economy by offering customer rewards for shopping at registered Long Beach businesses. The celebratory photo opp included remarks by Mayor Rex Richardson and other City of Long Beach leaders and showcased participating businesses in North Long Beach, among other areas of the city. The citywide launch comes just in time for consumers to access Shop LB rewards during their holiday shopping and on Small Business Saturday, taking place Nov. 25, 2023.
View full press release here
.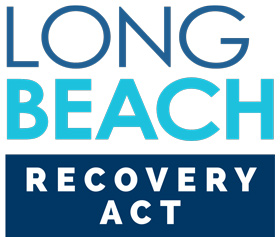 The City of Long Beach Department of Health and Human Services (
Health Department
) Chronic Disease and Injury Prevention Division has launched the Produce to Market project, which will expand access to healthy, affordable and culturally relevant produce for the community. This program builds on the successes of the Long Beach Healthy Market Partnership program.
View full press release here.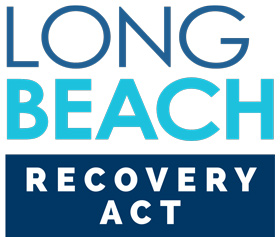 The City of Long Beach is seeking a partner to implement and operate a Mobile Healthy Food Market (MHFM) in Long Beach. The goal of the MHFM is to increase access to affordable fresh produce in neighborhoods defined as having poor food access as well as increase opportunities for residents to be connected to other services and resources that address the social determinants of health and improve health outcomes. The City of Long Beach will be procuring and building out a vehicle designed to operate as a MHFM.
View full press release here
.
News Archive »