What does recovery mean for Long Beach?
Long Beach has been a leader on addressing the COVID-19 pandemic. From our quick vaccine rollout to the variety of innovative programs kickstarted under the Coronavirus Aid, Relief, and Economic Security (CARES) Act, we have been preparing to lead Long Beach toward an equitable and just recovery.

While we focus on recovery, we acknowledge that the COVID-19 pandemic has been devastating and it has exacerbated long-standing inequities in Long Beach. Communities of color, already facing disproportionately negative health outcomes, have suffered the highest coronavirus disease burden and death rates. These communities have also felt the economic fallout of the pandemic acutely, facing additional loss of income and greater-than-average housing insecurity.

As we recover from the pandemic, we want to be intentional with the Long Beach Recovery Act's millions in federal, state, and county relief funds to ensure an economic and public health recovery. We also want to build resilience in Long Beach communities and prioritize equitable outcomes.
---
Latest News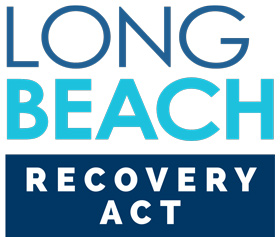 The City of Long Beach is seeking to partner with qualified organizations to support the new Smart City Initiative program, the Long Beach Collaboratory (LB Co-Lab), to provide technology solutions that address neighborhood challenges sourced by community participants from four Long Beach neighborhoods.
View full press release here.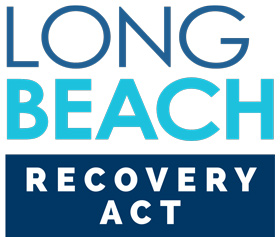 The City of Long Beach has begun issuing the first payments to participants of the Long Beach Pledge, the City's guaranteed income pilot program. The program is providing $500 a month for 12 months to 250 families with children who live in the 90813 zip code, are below 100% of the federal poverty line and have one income earner for their household.
View full press release here
.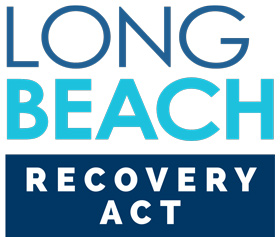 Following the success of last year's youth-led neighborhood tours, the City of Long Beach, in partnership with Youth Leadership Institute (YLI), will host a new series of tours this summer. My Hood, My City is a program that engages youth through civic education and leadership development by way of neighborhood storytelling. Application instructions and eligibility requirements are available through the
Youth Leadership Institute's My Hood, My City application
. As space in this program is limited, people are encouraged to apply as soon as possible.
View the full press release here
.
News Archive »