What does recovery mean for Long Beach?
Long Beach has been a leader on addressing the COVID-19 pandemic. From our quick vaccine rollout to the variety of innovative programs kickstarted under the Coronavirus Aid, Relief, and Economic Security (CARES) Act, we have been preparing to lead Long Beach toward an equitable and just recovery.

While we focus on recovery, we acknowledge that the COVID-19 pandemic has been devastating and it has exacerbated long-standing inequities in Long Beach. Communities of color, already facing disproportionately negative health outcomes, have suffered the highest coronavirus disease burden and death rates. These communities have also felt the economic fallout of the pandemic acutely, facing additional loss of income and greater-than-average housing insecurity.

As we recover from the pandemic, we want to be intentional with the Long Beach Recovery Act's millions in federal, state, and county relief funds to ensure an economic and public health recovery. We also want to build resilience in Long Beach communities and prioritize equitable outcomes.
---
Latest News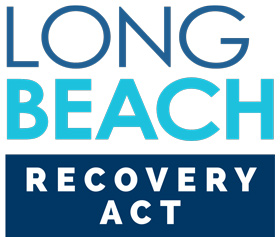 The City of Long Beach announced the availability of grant funds through the Visual Improvement Grant program, which will support local businesses impacted by crime and vandalism on or after Oct. 1, 2022. This program aims to ease the burden of property crimes and vandalism for small businesses throughout the city, with property crimes as a whole increasing from 2021 to 2022.
View full press release here
.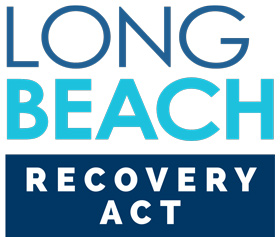 The City of Long Beach is seeking to partner with one or more qualified organizations to increase the availability of low-cost, culturally relevant, produce in priority neighborhoods in Long Beach through their Produce to Market Program. The City will prioritize funding for projects that reach households living in the priority zone.Specific details related to eligibility requirements and submission instructions are available on the Long Beach Buys website.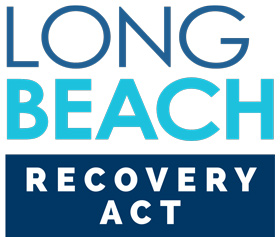 The City of Long Beach is seeking a qualified organization with experience in affordable housing, and trust among Long Beach residents and neighborhood organizations, to establish and operate a Community Land Trust (CLT) Program. All criteria and specific details, including program scope, eligibility requirements and submission instructions, are available in an RFP that was launched today and posted on Long Beach Buys.

News Archive »