Smart Long Beach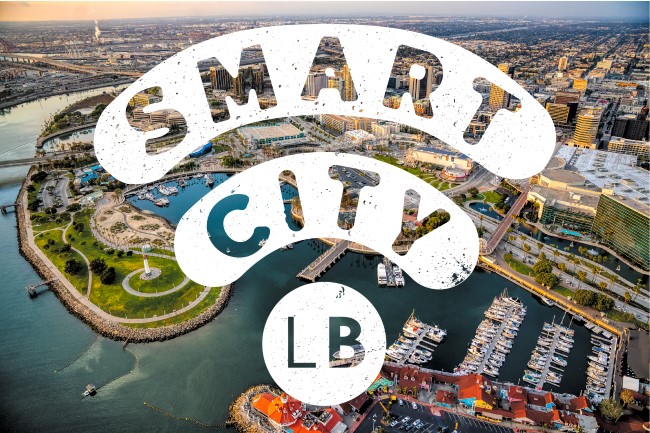 What is a "smart" city?
In October 2019, Long Beach Mayor Robert Garcia and the City Council directed City staff to develop a Smart City Initiative. But what is a "smart" city? Does it include a monorail down Ocean Blvd and flying cars? Probably not. Does it mean partnering with the Long Beach community to leverage data and technology as strategic tools to solve challenges and overcome problems? That sounds more like it.
A smart Long Beach is one that is inclusive, responsible, resilient, and community-centered. We think technology and data have the power to improve the lives of all Long Beach residents, and that real change can only happen if we collaborate as one City to solve problems and test out solutions. The Long Beach of the future must be defined by our residents, not technology companies.
What we're doing
The Smart City Initiative advances solutions to civic challenges by engaging the community, staff, and private sector to explore and implement emerging technology. This does not imply that there is something "not smart" about the way things have been done in the past. Rather, the Smart City Initiative is a collaborative effort to build on foundations that are already in place and to keep pace with rapid advances in technology.

A "smarter" Long Beach uses technology and data to manage change and expand capacities to better the daily lives of Long Beach residents, enhance city operations and make the best possible use of resources across all City Departments.

+Learn more about our pilot programs to advance smart city technology projects
+Read our 2023 Annual Report!


---
Latest News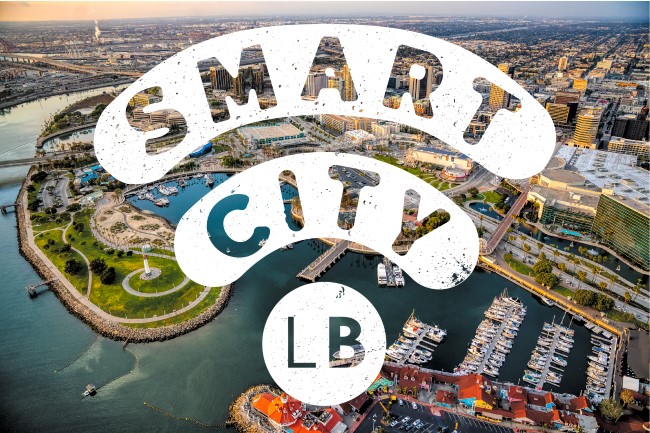 In Long Beach, we've developed a community-centered suite of programs and projects that places people at the heart of the Smart City Initiative.

Check out the 2023 Smart Cities Annual Report here to read about our accomplishments and community impact over the last year.
In partnership with CSULB's Dr. Gwen Shaffer and Dr. Tyler Reeb, the City has been awarded a National Science Foundation Smart and Connected Communities grant. The research team will design and deploy a beta
digital rights platform
that will feature text and iconography that visually conveys how the City uses specific technologies, what data the devices collect, and how the City utilizes that data.
The Long Beach Collaboratory (LB Co-Lab) technology training program was recognized as a finalist for the IDC Smart Cities North America Awards in the 'Civic Engagement' category. The awards recognize how Long Beach uses tech and innovation to meet the needs of our community. Visit http://bit.ly/3JKtpvn to vote for the LB Co-Lab by March 31!
News Archive »
2023 Annual Report: Check It Out!
Wondering what our Smart City Initiative program is up to? Wait no further and read our Smart City 2023 Annual Report!