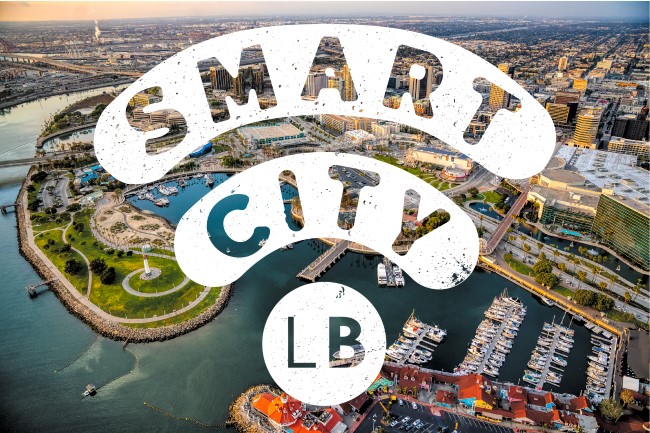 Smart City Initiative 2023 Annual Report
Release Date:

2023-06-01
Two years after the Long Beach City Council approved the Smart City Initiative Strategy in 2021, we increasingly deploy "smart" technologies to solve challenges ranging from poor air quality and unaffordable housing, to traffic congestion and homelessness.

The Smart Cities team, based out of the City's Technology & Innovation Department (TID), oversees this work – through programs, policies, pilot projects, and community building in partnership with other City Departments. Our team has evolved to meet emerging demands brought to light by City staff and the Long Beach community so we can deliver solutions that uplift values such as data privacy, transparency, and resiliency.

In 2023 and beyond, we aim to identify structural funding to continue driving a positive impact, fortify our data privacy processes and policies, standardize civic engagement as new tech is rolled out, expand public education, and evaluate our progress over the last two years so we can iterate and improve. We remain rooted in our Smart City Initiative Strategy and committed to ensuring that everyone in Long Beach can benefit from advances in technology and innovation.