Code Enforcement Fines
Long Beach works to maintain the quality of life in our neighborhoods, commercial corridors, and industrial areas. To ensure this, the City has established fines for violations of State of California and City of Long Beach health, building and safety codes.
Fines may be imposed for the following common violations, but are not limited to:
Overgrown weeds, trash or debris in yards

Illegally parked vehicles, trailers, boats or campers

Inoperative vehicles stored on residential property

Overflowing trash containers or dumpsters

Garages converted to dwellings

Unlicensed auto repair businesses

Unpermitted, freestanding canopies

Unpermitted or illegal business signs or banners
View the Code Enforcement Fee Schedule
A written warning may be issued with notice to correct the violation(s) at the City's discretion. Failure to correct violations may result in additional fines being imposed as follows:
A fine not exceeding $100 for each violation

A fine not exceeding $200 for each violation within one year from the date of the first violation

A fine not exceeding $500 for each additional violation within one year from the date of the first violation

A fine not exceeding $1,000 for illegal garage conversions and/or illegal conversion of a structure for residential use

A fine of $500 for illegal automotive repair work
A cited party may appeal administrative citations and imposed levies. For cited code violations, the appeal must be requested within 30 calendar days from the date of service of the Citation. In order to appeal, a completed Request for Hearing form together with a deposit in the total amount of outstanding fine(s), late charges, plus $950.00 per appeal or 50% of the fine amount, whichever is less must be submitted to the Community Development Department, Code Enforcement Division, 411 W. Ocean Blvd., 4th Floor, Long Beach, CA 90802.
Code Enforcement Bureau
| | |
| --- | --- |
| M: | 8:00 AM - 4:00 PM |
| T: | 8:00 AM - 4:00 PM |
| W: | 8:00 AM - 4:00 PM |
| TH: | 8:00 AM - 4:00 PM |
| F: | 8:00 AM - 4:00 PM |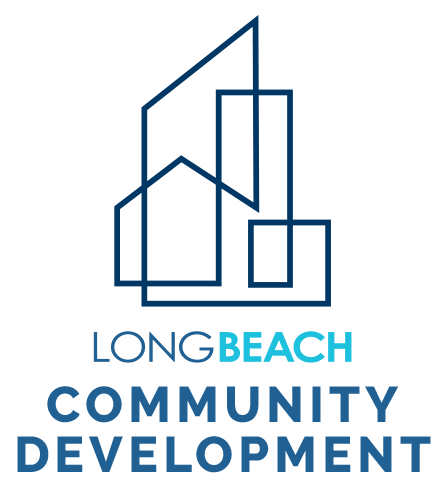 411 West Ocean Blvd., 3rd Floor
Long Beach, CA 90802
562.570.LBCD (5223)